To purchase any of the following DVDs, select SPECIAL EVENTS section in the 'Purchase and Order' page
Eugenie Scott – Creationism, Evolution, Law, Education, and Politics  $12
A lecture by Dr. Eugenie Scott, Executive Director, National Center for Science Education.   Attempts to undermine the teaching of biological evolution in public schools continue at full force today throughout the nation and world. As the foremost authoritative activist on the subject,
Dr. Scott speaks on myriad issues surrounding evolution education including both historical and present-day activities. In Dr. Scott's twenty-three years at the helm of the National Center for Science Education, she has accumulated a host of awards and prizes,  all in honor of her efforts to defend the teaching of evolution in public schools.
Sam Singleton – Partiachs and Penises
Enjoy almost 3 hours of dark-sided humor as Sam spills out his wrath on the Bible.  This special Backyard Skeptics event was taped with three cameras in March of 2011  $15
Does God of the Bible Exist?   $20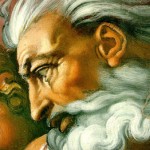 Enjoy three atheists doing some intellectual sparring with three Christian apologists from this debate.  There are some funny moments where Bible contradictions abound and even
times where the christians argue among themselves!Taped with four cameras in widescreen 16×9  with digital sound on  December 9, 2009.  3 hours running time
Apologists:  Dan Grosenback, Dr. Ross and Clay Jones     Atheists:  Alex Uzdavines, Dr Bruce Flamm and Mark Smith
Dan Barker Speaks  –  2-DVD Set Special    $15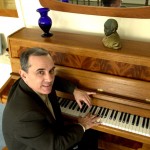 Dan was an evangelical Christian preacher for 17 years  before he became an atheist.  He is now the co-president of  the FFRF (Freedom From Religion Foundation)
First Disc: Dan Barker was taped at the University Irvine in  Feb 2009.  Dan speaks about his book and how he became an atheist after being a minister.
Second Disc: Dan speaks at Saddleback College,  Feb 23, 2009 about the history of the mythical Jesus. He is very articulate in his speaking and very knowledgeable on the
subject.
These two discs are very good for the atheist wanting to know more information on how Christians think and about how to support the fact that Jesus was simply made-up by
religious men in the 1st century. These are the discs I give Christians who have no clue that there are BILLIONS of people that do not believe the same way they do. Dan is an
inspiration to all atheists.
Hemant Mahta – How I Sold My Soul On EBAY  $1
2
Videotaped at the Atheists United monthly meeting on April 24th, Hemant talks about his experience with Ebay when trying to sell his soul.  He shares many other interesting and inspiring stories.  Truly an enjoyable DVD.
Bruce Gleason – Why I Am An Atheist  $12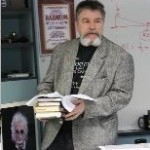 Bruce talks to Christian Apologists at the ultra-conservative young-earth believing Calvary Chapel, Santa Ana, CA April 21,  2008. After a 45 minute presentation, questions are asked and answered – what does an atheist believe and why? This is a great DVD for those interested in finding out how this atheist thinks.
Darrel W. RayThe God Virus: How religion infects our lives $12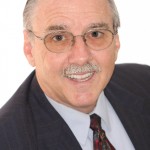 Videotaped at University of Irvine in March of 2010, Dr. Ray traces the contagion course of religion as it enters the lives of countless individuals, beginning in childhood and infecting their behavior, professions, sex lives, and virtually every aspect of living. And Dr. Ray knows whereof he speaks, for he is the
child of fundamentalist, evangelical parents, who frequently took their young son to Bible thumping religious revival meetings.
An Interview with Ayaan Hirsi Ali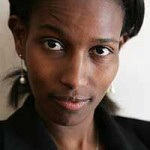 is a spokesperson for human rights and a proponent against female mutilation in Muslim countries. Her riveting personal story is told with the help a local journalist, Jill Stewart, the Deputy Editor of News at LA Weekly, the largest alternative  weekly newspaper in the Western U.S. Ms. Stewart asked questions and read passages from an annotated copy of Nomad, which she then asked Ms. Hirsi Ali to elaborate on.
Francisco J. Ayala   "The Foundations of Morality: Biology, Culture, Religion?" Does evolution explain human nature? Does morality have a biological foundation? Is morality merely socially constructed?
An eminent scientist, Francisco J. Ayala is a Donald Bren Professor of Biological Sciences, Ecology, and Evolutionary Biology and a professor of logic and the philosophy of science at the University of California, Irvine. He is the author of more than thirty technical books, hundreds of scientific papers, and a recipient of numerous awards.