Visit our Facebook page for late-breaking news. Email us if you have additional news.
1/21/15  Robertson: God gives fewer miracles to 'too-educated Americans' who learn science (see Batshit Crazy news)
1/21/16  10 Women Christian Men Shouldn't Marry – YouTube with Seth Andrews
1/21/15  Saudi Arabian lashing of freethinker
1/20/15 Don't Blame Disney, Blame Anti-Vaxxers  - More   - More
1/19/15  OC Board votes to not recite the pledge of alligence
1/14/15  In Dog We Trust
1/14/15 ABC: CDC and Health Officials Tell 26 Year Old Woman She Gets Quarantined and Measles Vaccine or "goes to Jail" :
1/12/15    Empty Churches Go On Sale in Europe as Christian Faith Declines
1/11/15   Teacher Accused of Promoting Religion in Class, Giving 'Bible Cookies'
1/9/15  Saudi blogger receives first 50 lashes of sentence for 'insulting Islam'
1/8/15   46 examples of Muslim outrage about Paris shooting that Fox News can't seem to find
1/7/15    Atheist Delivers Invocation at Chico City Council Meeting: "In the Face of Adversity, We Need Not Look Above" (video)  and Preston Smith: Lake Worth elected leaders walk out of commission meeting as atheist leads invocation (video)
1/3/15    Egyptian President Al-Sisi at Al-Azhar: We Must Revolutionize Our Religion
 1/1/15   Theists Suffer Massive Losses Over 2014 Atheist Activism (video)
12/26/14   Neil deGrasse Tyson's Christmas morning jokes ignite pious furor on Twitter
12/18/14  Land transfer approved for Mt. Soledad cross in La Jolla (maybe someone will sue the government again)
12/18/14  Students speak: Celebrating Christmas as an atheist
12/17/14 Hate campaigns target atheists, humanists and liberals as distinct minority –
12/16/14 Fischer: Jesus Would Support The Use Of Torture
12/15/14   Ark Encounter park won't get Ky tax incentives
12/11/14  US: Former 'ex-gay' leader gets married… to a man (see Batshit Crazy news)
12/10/14  Michelle Duggar wins: Arkansas town repeals LGBT protections (Bad news for liberals in Fayetteville)  – Follow up - 90,000-Plus and Counting: Petition to Cancel Duggars' Show Gains Momentum
12/10/14  Bill Nye and other scientists tell journalists to stop calling climate change deniers 'skeptics'
12/9/14RNC Allies with Christian Nationalist Who Calls U.S. Constitution "the Wrong Train"  (see Political news)
12/7/14   Jehovah's Witnesses forced by British judge to allow their child a transfusion
12/5/14  The Christian Terrorist Movement No One Wants To Talk About
12/3/14  Hamilton family left corpse upstairs for six months expecting resurrection (See Batshit Crazy News)
12/1/14 Atheist 'skip church' Christmas billboards: Offensive free speech?
11/29/14  ESPN Reporter Suspended For Defending Evolution Has The Last Laugh
11/12/14 Meet 'Dr. Chaps' Gordon Klingenschmitt: Colorado's New Anti-Gay, Demon Hunting State Legislator – See Batshit Crazy news
11/11/14 Fischer: 'God Believes In A Flat Tax'
11/10/14  52 Of The World's Most Widespread Myths And Misconceptions, Debunked
11/9/14  Porky Pig says the original Pledge of Alliegiance
11/8/14  CA high school student punished for dropping 'under God' from Pledge of Allegiance
11/6/14   Atheists Score Major Win In Federal Court
11/1/14  "Graveyard of the Gods" in Texas Clearly Rubbed Someone the Wrong Way
11/1/14  Satan is real and we must be ready to fight him, Pope Francis warns
10/27/14   Pope Francis declares evolution and Big Bang theory are real and God isn't 'a magician with a magic wand'
10/23/14   100,000 atheists gets unbaptized 
10/21/14 Superintendent Responds to Claims of Football Coach Preaching Violations (see Church state news)
10/20/14   Quick Takes: "Islamophobia"
10/16/14 Atheist wins $2 million after being jailed for refusing religious rehab
10/15/14  Skunk Works Reveals Compact Fusion Reactor Details (see Science news)
10/15/14  Shepard Smith: 'Do Not Listen To The Hysterical Voices' In The Media About Ebola
10/12/14  AUTHOR (Ray Comfort) : ATHEISTS LIE ABOUT ALBERT EINSTEIN
10/10/14  Morality Police?: Ind. State Trooper Allegedly Proselytizes At Traffic Stop
10/10/14  A Unanimous Church-State Decision from the Supreme Court?  Inmate requests right to have short beard
10/9/14 Religious Right explodes over Supreme Court's action on gay marriage (with video)  Religious Right leaders warn of the the end of the American republic.
10/8/14  Are you a Xtian and afraid of leaving your pet alone after the Rapture?  
10/3/14 Justice Scalia Is Utterly Stupid, Especially On Religion & The Constitution (video) - See Batshit Crazy News
10/3/14  Huckabee wants to fire atheists working for the government (See Batshit Crazy News)
10/1/14 Colbert mocks Jindal's cowardly stance on evolution (See Evo-Creation news)
9/29/14  Texas tries to change textbook issues – again….
9/27/14  Blake Page, West Point Cadet, Quits Military Academy Over Religion (VIDEO)
9/25/14   The Religious Right has our public schools in their sights, yet again.  Sign the Petition
9/24/14    Barney Frank And Chris Kluwe Back Campaign To End Discrimination Against Atheists
9/21/14   Pennsylvania County Must Not Prosecute Teen For 'Desecration' Of Jesus Statue
9/18/14  The irony of the Air Force's anti-atheist oath
9/15/14   Ayaan Hirsi Ali Draws Criticism From Fellow Atheists At Yale
9/16/14   Statement on Satanic Temple literature distribution in Orange County (Fla.) Schools
9/15/14   Atheism has finally found its spiritual leader
9/14/14    Americans United, Allies Ask Federal Appeals Court To Strike Down Texas' Same-Sex Marriage Ban – See Church State news
9/11/14  Latest video from BYS Debate #9 - "Do the Laws of Science Comport with Creation?"
9/6/14   Atheism Doesn't Fly in the Air Force, 
9/5/13  Atheist group's lawsuit against Orange County, Fl School District thrown out – Atheist group can now leave flyers criticizing the Bible  (see Church-state news)
9/3/14   Court ruling is victory for new legal strategy in clergy abuse cases
8/30/14   An atheist for Congress? (see Political News)
8/29/14   FBI Files Link Christian Televangelist To Mafia, Gun Running, Narcotics, White Supremacism
8/23/14  Children Exposed To Religion Have Difficulty Distinguishing Fact From Fiction, Study Finds
8/21/14   Religious conservatives urge people to stop taking 'ALS Challenge' because it kills babies 
8/20/14    Humanist Group Claims 24 Members Of Congress Privately Admitted To Being Atheists
8/19/14 Five facts about atheists
8/13/14 Atheists receive death threats on Fox News Facebook page
8/12/14  Restaurant drops prayer discount, citing threat of lawsuit  and the follow up HERE
8/12/14  Multiple Threats Cause Bestselling Author to Cancel Public Appearances at Seattle Atheist Convention
8/11/14   Muslim Man Rapes Child Bride Until She Dies
8/11/14 Brian Dunning convicted – and Skepchick's reaction 
7/30 – 8/11  Gone on vacation to Sturgis!
7/28/14  Follow up on the Ken Ham/ Bill Nye debate:  Pat Robertson slams Ken's view of creation
7/28/14  Texas medical board charges controversial cancer doctor
7/24/14  Earth Is On The Cusp Of A Sixth Great Mass Extinction
7/22/14 Student filmmakers find themselves drawn into the vaccine/autism fray
7/19/14 Hawkeye Revival: Iowa Governor Formally Asks His State To Pray And Repent
7/16/14 May the Lard be with you (from the Church of Bacon)
7/16/14  Atheist Opens NY Meeting; Top Court OK'd Prayers
7/14/14  FFRF settles electioneering lawsuit
7/6/14 People who are more sensitive to the ideas of fairness and equity are driven by logic, not emotion. (see Science news)
7/5/14  Vatican gives official backing to exorcists (see batshit crazy news)
7/2/14  Nigerian atheist faces death threats after release from psychiatric ward
6/28/14  Mt Soledad loses again.  Has 90 days to move.     Another article HERE
6/27/14 Atheist approved to give invocation in Greece, NY
6/27/14 How the Hobby Lobby ruling will impact your rights Click HERE , HERE, HERE or HERE
6/26/14   A Day In The Life Of Global Warming #ClimateChange  (See Climate Change News)
6/22/14  Life in the Most Religious States
6/22/14   What's Wrong—and What's Right—With Alternative Medicine
6/22/14  Map: Publicly Funded Schools That Are Allowed to Teach Creationism (see Evo-Creo news)
6/21/14  (older but worthwhile news):  Pastafarian Sworn Into Office Wearing A Colander
6/20/14   UK:  Secular triumph as government bans creationism from free schools and academies
6/6 – 6/19  Took a short break from postings
6/6/14  Virginia atheist couple: Court-appointed officiant told us we had no right to get married
6/5/14  God Wonders What Happens To Humans After They Die
6/3/14  The Indian miracle-buster stuck in Finland
(5/22/14 – 6/4/14 Took a break due to work)
5/21/14   Pat Sajak calls global warming advocates 'unpatriotic racists,' sparks Twitter backlash  (see Climate Change news)
5/18/14  The New Atheist Movement Should Care About Poverty
5/12/14 Virginia official: Non-Christian public prayer violates my rights 'because I don't believe that'
5/10/14  Florida Rabble-Rouser Seeks To Open Civic Meeting With Satanist Prayer
5/9/14  Ted Cruz's Father Suggests Placing Atheists in 'Camps'
5/9/14  Atheist TV: Coming soon to a television near you
5/7/14 Climate change is already affecting all of U.S., report says (see Climate Change news)
5/5/14  Supreme Court: Opening prayers at council meetings constitutional
5/1/14  'Atheists' handbook' sent to every secondary school (UK)
5/1/14  Church-state groups skeptical about Hobby Lobby Bible curriculum (see church-State news)
4/30/14  Islamic Extremists Now Crucifying People in Syria—and Tweeting Out the Pictures
4/26/14  Major solar flare erupts from the Sun (see Science News)
4/26/14   Measles cases at highest level in nearly 20 years, CDC reports
4/25/14  New Jersey Atheists Sue School District Over 'Under God' In Pledge Of Allegiance (see church-state news)
4/24/14  Mikey Weinstein Pushes for Military to Withdraw From National Day of Prayer; a 'Fundamentalist Christian Event'  (Mikey will be at our conference on May 3rd)
4/20/14  Iowa Governor Signs Proclamation Inviting All Iowans to Turn from Their Wicked Ways and Embrace Christianity  (see Batshit Crazy news)
4/18/14   Shannon Morgan, New Jersey woman, sues over '8THEIST' license plate
4/15/14  Iowa Governor Signs Proclamation Inviting All Iowans to Turn from Their Wicked Ways and Embrace Christianity
4/14/14 GOP candidate repeats claim disabled children are God's punishment for abortion (see Batshit Crazy news)
4/14/14 Biologists Confirm God Evolved From Chimpanzee Deity (also in Batshit Crazy news)
4/12/14 FFRF Condemns Louisiana bible bill
4/10/14  Brandeis University withdraws planned honorary degree for Islam critic Ayaan Hirsi Ali
4/6/14  U.S. doesn't rank high in religious diversity
4/6/14  Chili's Restaurant Chain Will Donate 10% of Customers' Checks to Anti-Vaxxers on April 7 - Urghhhh!
4/5/14  Atheist Groups Are Planning 'Mass Resignation' of Mormons at LDS General Conference
4/3/14   Saudi Arabia declares all atheists are terrorists in new law to crack down on political dissidents  Second Article HERE
3/30/14  California man washed out to sea during baptism (see batshit crazy news)
3/27/14   Jury: UNC Retaliated against Christian-turned-Atheist Professor
3/25/14 The Atheists' Case for Fighting Poverty (see newsworthy articles)
3/25/14  Is the Air Force Academy Encouraging Atheism, Prosecuting Christianity?  More here
3/24/14 The Salvation Army's White-Flag Surrender to Secularism (see Church State news)
3/21/14 Rockies' wildflower season 35 days longer from climate change (see Climate change news)
3/20/14   Missouri bill would let parents pull kids from evolution classes (see evo-creo news)
3/19/14 Westboro church founder Fred Phelps dies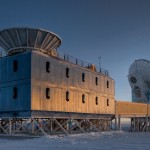 3/18/14   Gravitational waves discovery: 'We have a first tantalising glimpse of the cosmic birth pangs (see Science news)
3/13/14   $600K stolen from Joel Osteen's megachurch safe
3/13/14  ATLAH Worldwide Missionary Church Posts Horrific Anti-Gay Sign In Harlem, New York (see batshit crazy news)
3/8/13 Woman in Cross Dispute Fears For Her Safety


3/2/14  Outrageous abuse: Louisiana public school officials harass non-Christian students and another article HERE
2/27/14 Homeowners face huge bills for repair to churches under ancient laws – regardless of their religion
2/25/14 Religious Right in Arizona Cheers Bill Allowing Businesses to Refuse to Serve Gays
2/25/14  Bills seek 10 Commandments, prayers in schools (see church-state news)
2/24/14   1 in 4 Americans doesn't know Earth circles sun
2/20/14   The Growing Importance of an Atheist Community
2/18/14  TV's 'Snake Salvation' pastor dies… from a snake bite (see batshit crazy news)
2/18/14  A State-by-State Look at Where Kids Are Not Being Vaccinated
2/15/14    50 Years After School Prayer Ban, God And Faith More Present Than Ever (read the comment section)
2/15/14  Catholic Hospital Receptionist Tells Couple That Atheists Shouldn't Be Allowed To Reproduce
2/15/14    Long-term global warming trend sustained in 2013 (see climate change news)
2/15/14   Jaw-inspiring: Ancient fish was pivotal in evolution of face (see evo-creo news)
2/14/13  Ways of seeing the brain inspire notions of how it works (see science news)
2/12/14  Bibles to be ejected from Iowa State University lodging (see church-state news)
2/4/14  Mormons declare war on masturbation in creepy new video (see BatShit crazy news)
1/28/14  REP. RUSH HOLT RE-INTRODUCES DARWIN DAY RESOLUTION IN CONGRESS (see Creo-Evo news)
1/25/14  Secularists call for separation of church and state in Finland
1/25/14  Fired Pastor Ryan Bell Receives Staggering Donations From Atheist Community, Led By Blogger Hemant Mehta
1/23/14  eBay Kills Eve Brannon's 'Take An Atheist Leader To Church' Ad Again And Again
1/16/14  Secular Coalition in Action: President Obama Includes Nonbelievers on Religious Freedom Day
1/15/14   Humanity Is Becoming Increasingly Less Violent, with One Exception — Religious Violence
1/14/14  Ron Hubbard's Great-Grandson Spills The Family Secrets On How Scientology Started. Eek.
1/5/14 Just broke 500 members on Facebook!
1/5/14   Religious Trauma Syndrome: How Some Organized Religion Leads to Mental Health Problems
1/1/14 2013: Atheism's 10 defining moments
12/31/13   Doug Stanhope Raised Over $125,000 For Oklahoma Atheist After Notorious Wolf Blitzer Interview
12/27/13  Mother Thanks Atheist Group for Saving Christmas After 'Shockingly Bad' Church Treatment
12/26/13 OC Atheists Special Christmas Day Message: Jesus is NOT the Reason for the Season (from OCWeekly on-line magazine)