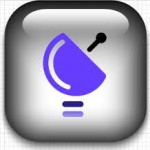 All events, debates and conferences are available to watch on our streaming site HERE.  Use the dropdown list at the top to select which event you would like to watch.  
This month's debate in our 'Atheists vs. Christian'  series is on the topic of Free Will.  Does God have Free Will?  Do we have Free Will?    It's on September 24, Wednesday at the Huntington Beach Community Church.  Tune in at 7pm! 
Our last annual conference was May 3, 2014.   Watch all the lectures for a tax-deductible $15 HERE.  (Choose OCFA14 in the dropdown list) 
Here is a list of conferences and monthly meeting you will find in the dropdown list:
San Diego Humanist Conference 2013
San Diego Humanist Conference 2014
American Humanist Conference, coming June 2, 2014
Orange County Freethought Alliance Conference 2013
Orange County Freethought Alliance conference 2014
Backyard Skeptics monthly meetings
Monthly BYS Debates/Discussions
American Atheists Convention 2013 ($2 for each lecture)
If you enjoy these videos please consider contributing a small amount to support our secular organization and to help spreading reason and critical thinking.